Begin to move toward a new body, a new you, a new life! The Body Restructuring program, created by Fitness Expert Victoria Johnson, is designed to help you get a leaner, stronger, more healthy and fit body, to give you more energy and more confidence to live your best life ever!
Hi, I'm Kamille with Body Move Intl, and I have been where you are; tired, sick, over weight, over stressed, and giving myself away to everyone else. I was trained and mentored by Victoria who helped me lose over 90 pounds of unwanted weight. Now I have a lean, beautiful, and sculpted body and now I am helping others achieve the same results. You need compassionate support, accountability, and assistance that REALLY bring results that are noticeable and permanent! Let me be the one to help get you there!
Body Move International's mission is to promote healing through scientific researched innovations designed to help people of all ages achieve optimal wellness, to create the best body ever, and to forever change the world's view of health and fitness. For more information click on the Personal Training Link on the right.
---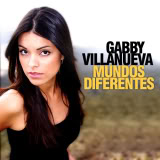 "Avatar Records referred one of our recording artists to Kamille for training and conditioning. Obviously in the music business you need your artists to be in great shape. Kamille worked extremely hard to get our artist in shape in record time. We could not be more please with the results and would happily refer Kamille to any potential clients who need help getting in shape.

Thank you very much Kamille!!!"
---

Flashback (4/24/04)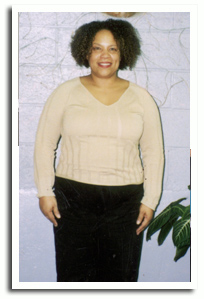 I remember being a very young girl when I realized I wasn't pretty and I wasn't the ideal weight, so for years and years I struggled with food. I ate because I never felt full or satisfied.

When I came into my teen years, I dropped 25 lbs and all of a sudden I became noticeable. I was no longer invisible. This freedom only lasted until I became pregnant with my first child and from there the weight continued to increase.

I tried many diets over the past twenty years and I failed them all. My last weight lost attempt was a system where I took supplements that contained Ephedra. I thought it would be safe as long as I didn't stay on it too long, but after one year, I only lost 30 lbs and I began to have heart palpitations, so I discontinued the products. The herbs help curb my appetite and when I stopped taking them my will power to stick with the right foods wasn't strong enough to keep me in a weight loss mode.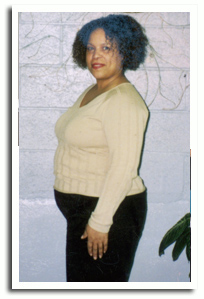 Then I met Victoria Johnson. Through her, I've gained the knowledge and confidence to be successful. I attend her weight loss class and exercise with her on Saturdays. I'm taking quality supplements and I"m turning this into a business. I'm discovering that it s not about weight so much as its about taking control - taking back my power. I prayed for a trainer, a helper to help me escape from this emotional prison and God sent me Victoria and a group of women friends who are helping me through this journey.

18 lbs later, I feel energetic, I m healthier and I have hope. I am truly blessed.

Kamille Tirzah
4/20/04